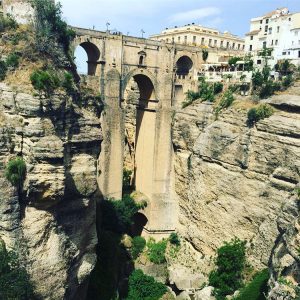 Welcome to Ronda, a little piece of heaven.  Our whole group took a bus to get there (about 2 hours away). We did a lot of walking around to see the unique architecture and hidden beauties within the city. Sometimes this meant walking up steep streets or down a billion stairs. Either way, it was always worth it in the end.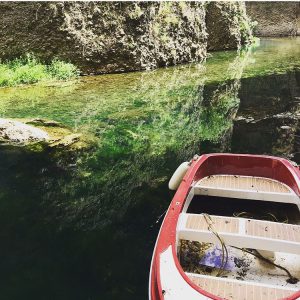 My favorite part of Ronda was walking around in the ancient castle down, down, and down further until we got to a small pond.  It was GORGEOUS!  We escaped the heat down there, and it was so peaceful.  This was definitely a hidden gem.  Something I would probably "re-pin" on my Pinterest board.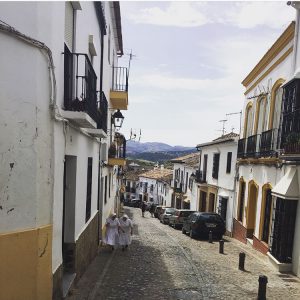 The city was not as hot as Seville, however very, very windy (which felt kinda like home for us Iowa girls).  After a lot of walking around, we were given about two hours of free time to shop around the little stores or sit and enjoy the views.  We did a little of both.  The first thing we all wanted the most was a smoothie.
After our break, we toured the bull fighting arena in Ronda. José Maria, one of our professors, told us all about the history and traditions.  Although this is a huge part of the culture of Spain and is considered an art, it is also a controversial topic.  Some people are upset about how the bulls are treated.  I will hopefully attend a bull fight in Seville at some point.  I am not sure how I feel about it however. I guess we'll see.
Ronda was a tiring but beautiful trip.  It amazes me that people can live in such different places!