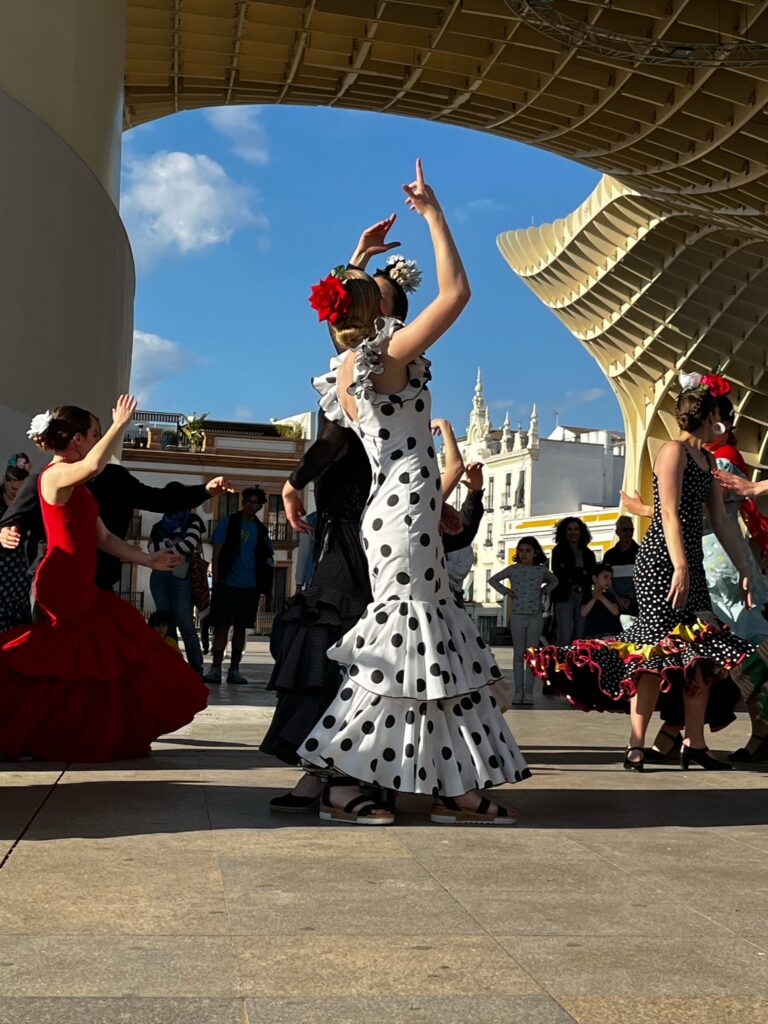 What was your most rewarding experience/moment in Spain?
One of the most rewarding and honestly influential moments from my time in Sevilla is when we gathered as a school to dance Sevillanas* under Las Setas* and in la plaza. Sevillanas is the traditional and native dance to Sevilla, so I truly felt part of the culture by dancing in such a beautifully choreographed performance.
I am not a dancer whatsoever, but Sylvia (our instructor and the BEST human ever) made everyone feel so welcomed that it didn't matter if you could dance or not. I remember some practices where we were frustrated or anxious that we couldn't perfect the movements, but it was just a part of the experience. My favorite class was when each of the girls got to pick out our dresses (well, more like Sylvia and Mercedes picked them out for us). Looking back at us being Americans who didn't know how to dance the first paseo to then dressing in traditional Feria* dresses was so overwhelming and beautiful.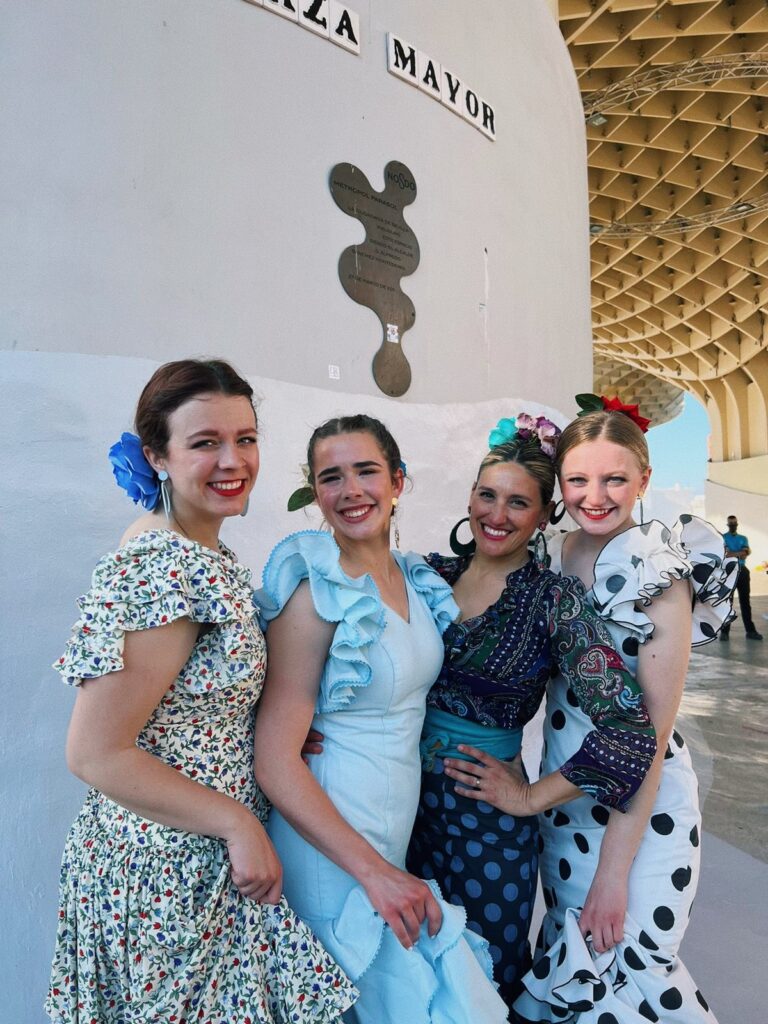 Our big performance day was so special to me and the whole cohort of spring students. We all had our hair done throughout the day, and some señoras* came to help us with makeup and prepare us for the night. The moment we gathered around in a circle, completely mesmerized by each other all dressed up, was the moment I felt so connected to Spanish culture.
We danced in the plaza next to our school and under Las Setas; both experiences were a dream come true. However, my favorite moment from that night was when a group of us danced Sevillanas in a circle. Traditionally dancing with more than one partner is typical at Feria or in the streets to music. Even though most of us (especially me) were uncoordinated, it was still so fun to dance and laugh our way through the songs. The night entirely was one that I (and I'm sure others) will never forget. 
*A large wooden structure in Sevilla.
*The annual spring carnival in Sevilla.
*Host moms.