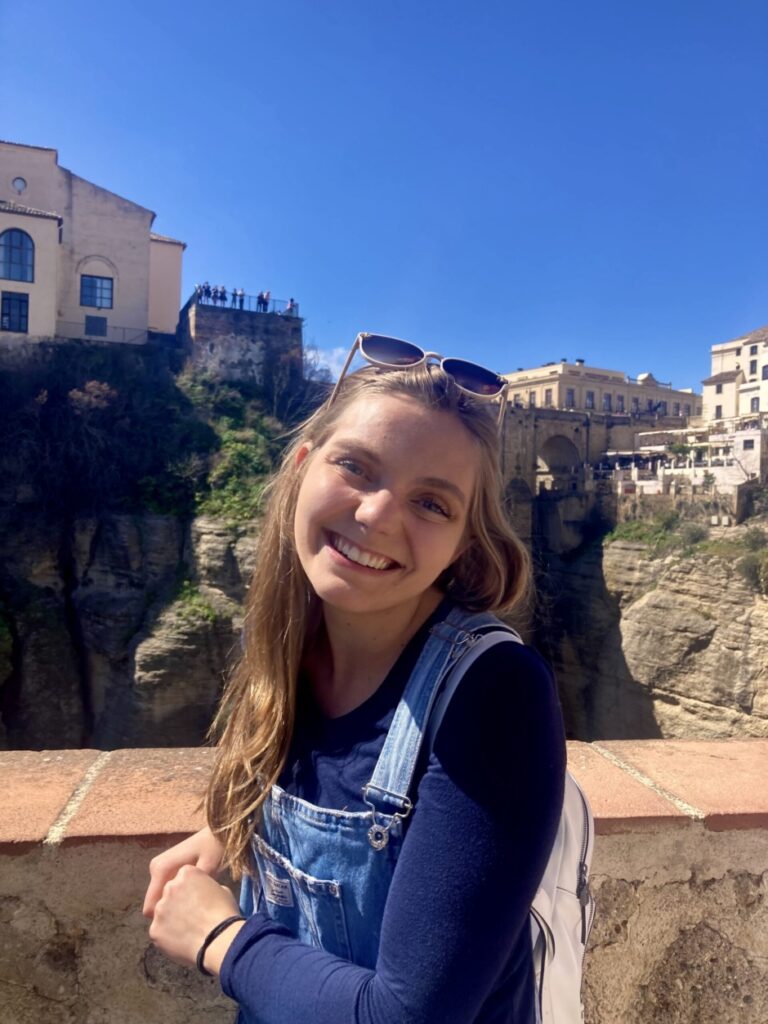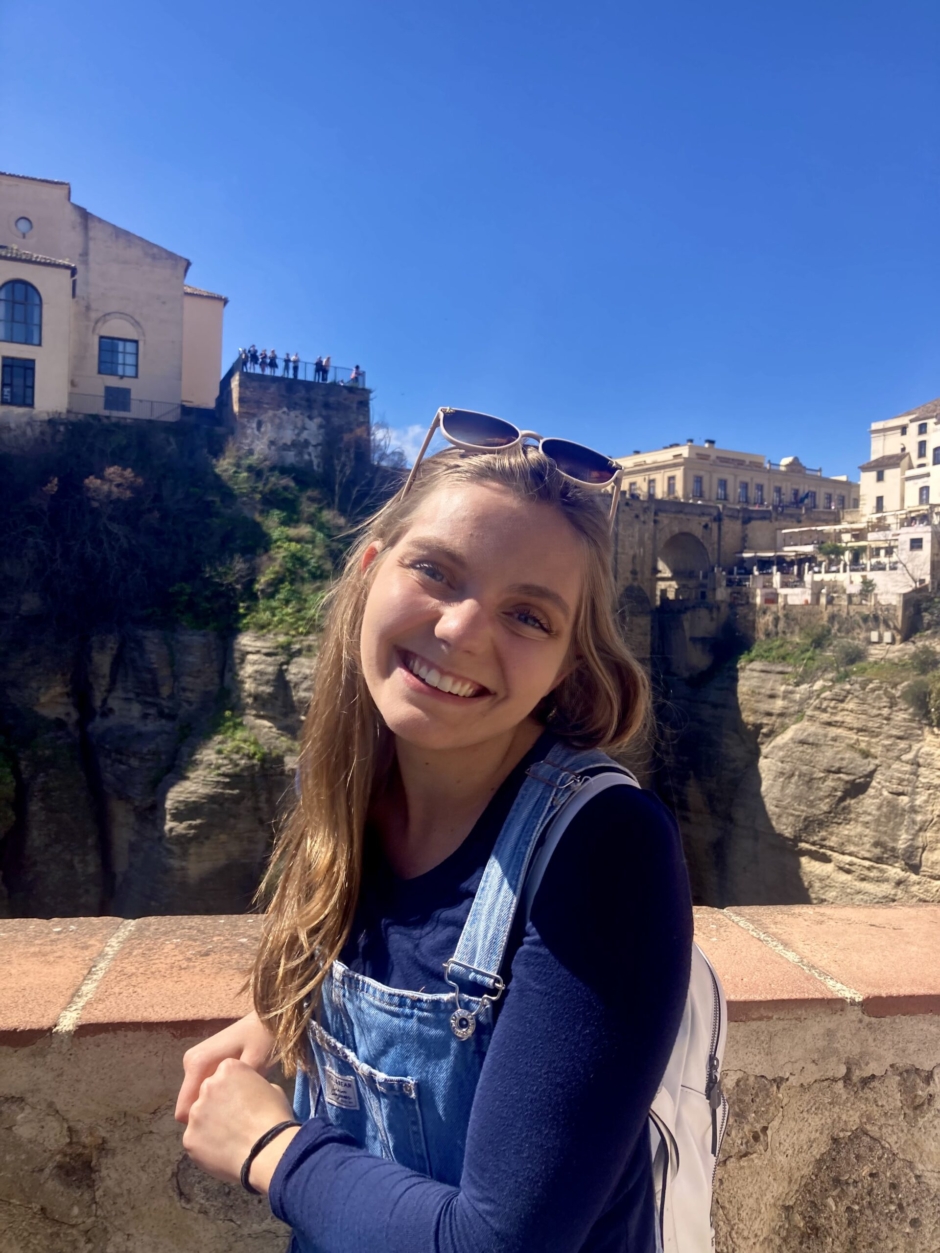 Excursion days would start very early in the morning.
Too early, almost, but it was always worth it.
I remember one excursion day in March, to Zahara de la Sierra and Ronda, my roommate and I woke up at 7:30 a.m. Now, of course, I'm laughing at myself because that's not so bad. But back then I was in Spain, where the sun seems to shine a little brighter and life moves just a bit slower.
My roommate and I motivated each other to get up. We picked out our outfits, scarfed down a piece of toast, and then struggled to fit our homemade bocadillo sandwiches, bananas, and Prima Prix trail mix into a Ziploc bag.
Then, we were out the door, trying to think of what could possibly be in store for us. Ana Bello was always very good at keeping it a mystery. By the time we reached the bus stop in Plaza de Cuba, we realized we only had a few minutes before departure, and we sprinted the rest of the way to the bus.
On excursion days, making it to the bus was only the beginning of the journey.
It's no secret, or surprise, that my favorite SIS memories were made on excursion days. They are simply the best of times. Not only do you get to explore a new place in Spain, but you also get to have the most knowledgeable and fun tour guides—the professors. I learned so much from exploring cathedrals with Professor José María and walking down the Ronda streets with Professor Salva.
And having a whole day to explore a new city with classmates was truly the best.
So I'd love to give you a little overview of the ones I was able to attend during my spring '23 semester. Four unforgettable trips that I am so grateful for.
---
Córdoba
I loved Córdoba so much that I took my mother and sister back here again when they visited me in April. Besides Sevilla, Córdoba might be my favorite city in Spain, and I don't think I would have discovered that love without experiencing it with my class and my professors.
Córdoba is home to the iconic Mezquita. If you love history like me, you'll be in awe of the combination of cultures. Moorish culture and European culture, Muslim tradition and Catholic tradition.
After a few more tours in Córdoba, and a trip to the Mercado Victoria, our class traveled out of town for what would be my first castle visit of the semester! I couldn't believe I was walking through what once was a Moorish castle, now restored and situated on a hilltop just above a pueblo blanco. This castle ended up being another one of my favorite sites in Spain.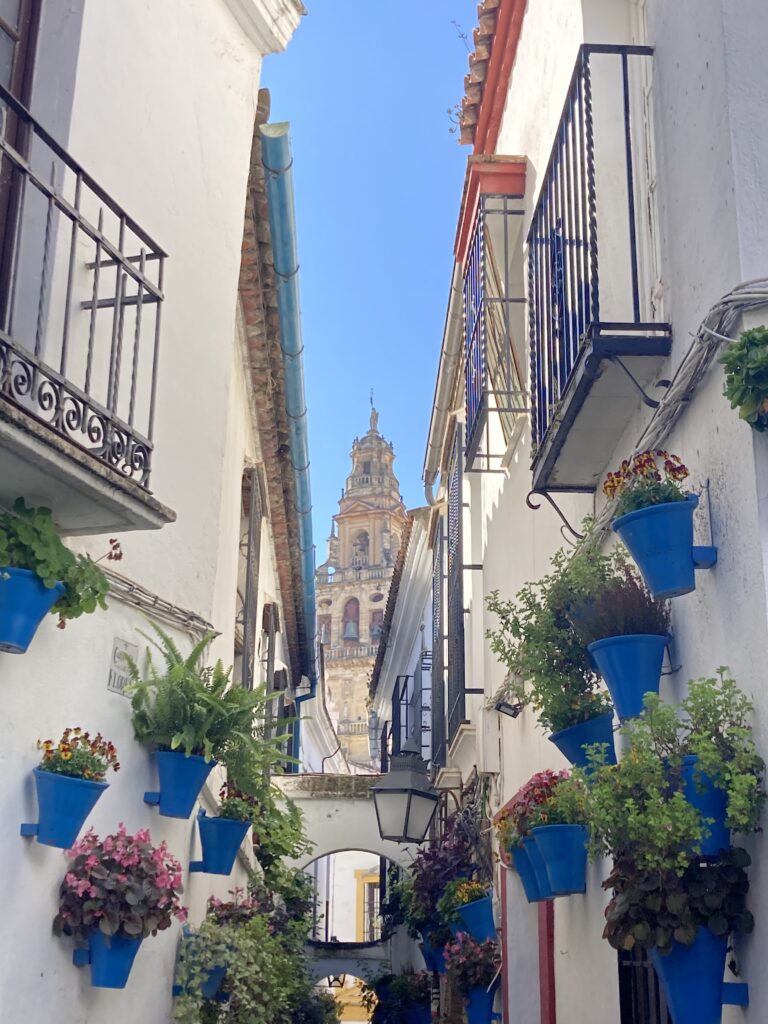 ---
Toledo
I think so many of us enjoyed Toledo for the same reasons—it helped us grow closer as a class. Because Toledo was our only two-day trip, we had time for deep conversation, especially on the long bus ride and at the rooftop terrace at our hotel.
The memories I shared with my classmates in Toledo are some of the ones I hold closest to my heart. I remember eating the best shawarma I've ever had on a late-night walk with friends, and reading old Spanish poetry at a used bookshop.
Toledo is a city that could be explored over and over again. We spent two days walking through Toledo's cathedrals, including an beautiful monastery and an incredible Goya artwork collection. Because it is close to Madrid, many students paired Toledo with a cheap weekend trip to the capital city.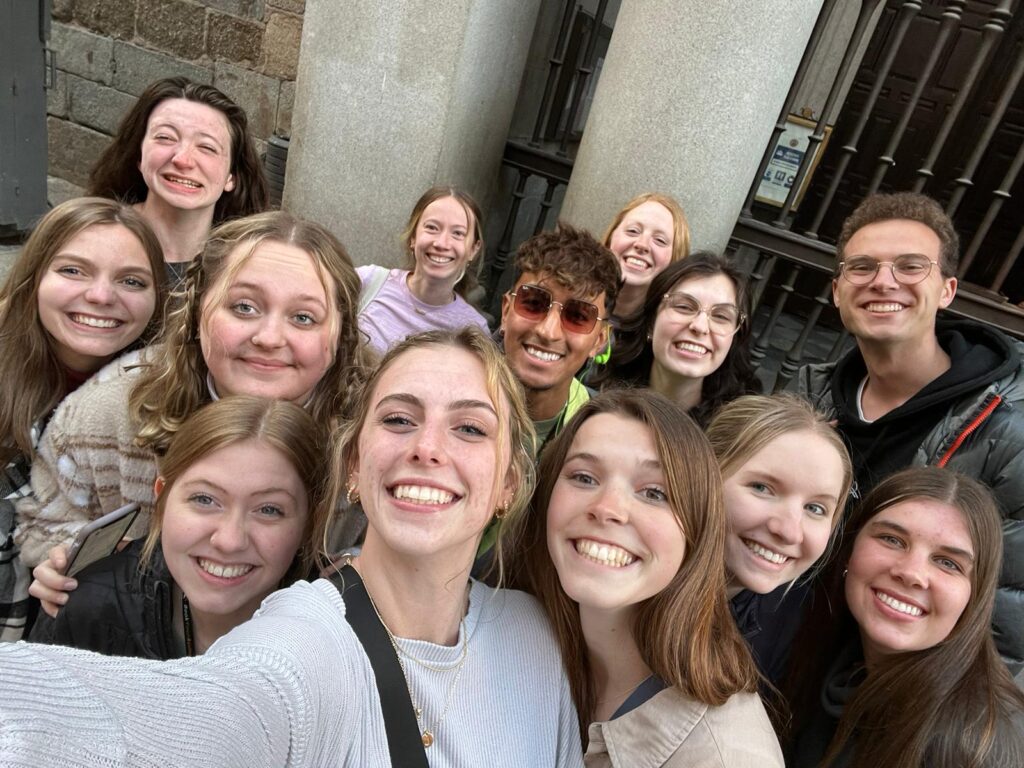 ---
Ronda
Our first stop on our Ronda trip was to Zahara de la Sierra. Salva famously told us that Zahara was "one of the best views in Spain" but when we got to the pueblo blanco, the clouds blocked the mountainside view.
10 minutes later, the fog disappeared, and it was one of the most incredible sights I had ever seen. The water, paired with the mountains and hilltop pueblos looked like something you'd find on an 1000-piece puzzle.  Hundreds of pictures and a steep hike later, and we were ready to head to our next stop.
Ronda was just as spectacular. We spent our afternoon exploring the city, including the gardens, restaurants, and shops that overlooked the iconic bridge. In our free time, we explored. This excursion was different from the other two—more focused on nature than history. I loved the variety!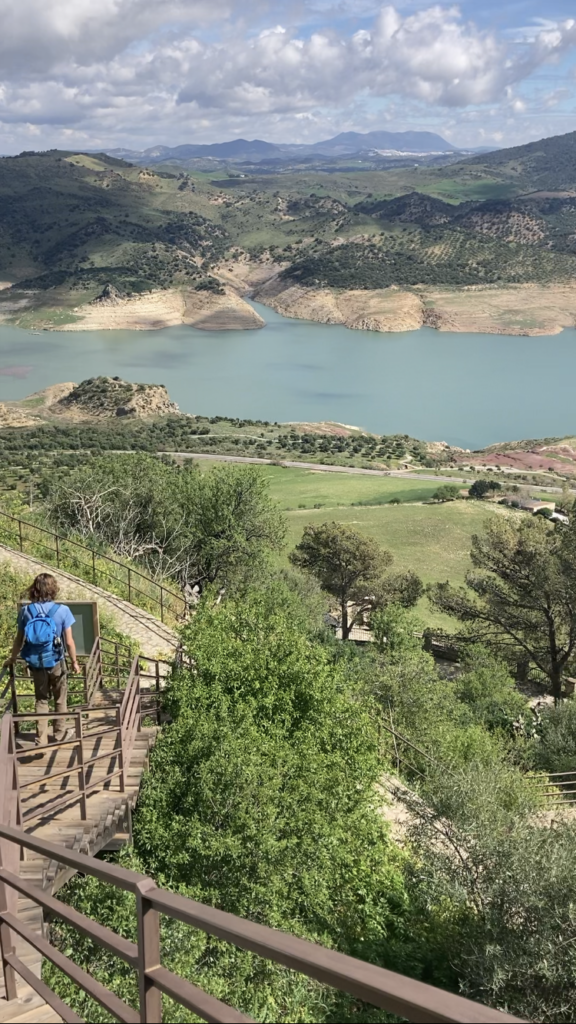 ---
El Rocío
"Wild west" is not what I would immediately expect from a Spanish pueblo. El Rocío proved me wrong.
But El Rocío isn't just a "wild-west" town where westerns were filmed. It, in many ways, is a ghost town. It is only full of people for the once-a-year pilgrimage to honor La Virgen del Rocío. During that time, the crowds in El Rocío rival Semana Santa pasos in Sevilla. (Can you believe it?)
We explored the town and the marsh next to it, famous for its wildlife and flamingos. We made friends with the local dogs before heading to Matalascañas, a beach near Huelva.
This beach day carries special, bittersweet memories, from swimming in the freezing cold water to playing card games while listening to music on the beach. The truth is, this final excursion happened about 10 days before the end of the semester. We had spent nearly four months in community with one another, and leaving that community is hard. But I know I am one of many people that left feeling beyond grateful for the experience and for the people I got to share it with.