FIVE WEEKS OF CLASSES IN THE BOOKS! Somehow, I have managed to squeeze in trips to Gibraltar, Córdoba, Toledo, Madrid, and Cádiz…wow. So is this life as an SIS student? Not bad at all.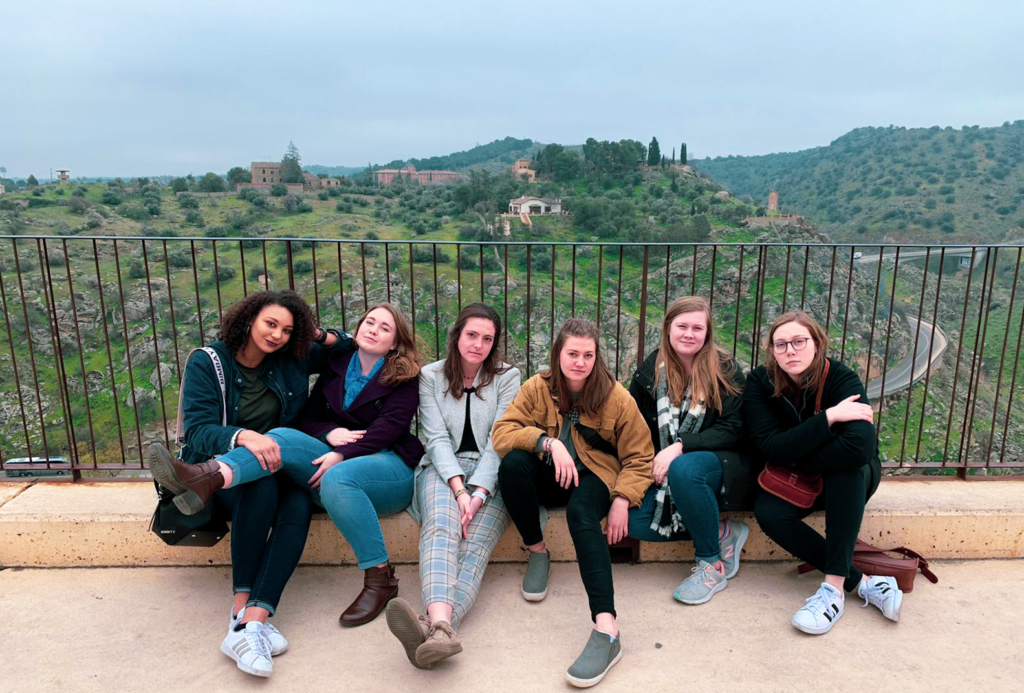 Anyway, I'm Yasmine! I am a senior studying at the University of Northwestern-St. Paul and my three majors (yes, three) are Spanish, Psychology, and Bible. This semester is the finale of my collegiate career, and I have already grown and learned so much.

This past weekend, there was an excursion to Toledo with the program where we had the opportunity to stand next to some giant windmills, visit a castle, see some incredible art, and tour a gorgeous cathedral. After Toledo, I hopped on a train with some friends to Madrid for the weekend where we got to tour the royal palace which was just as cool as it sounds. As we explored, we decided to try some fresh octopus and practice our Spanish with the locals.

Traveling has been absolutely amazing, not to mention inexpensive and easy! We can just hop on a bus, train, or flight to spend the weekend somewhere new. I have been on a handful of trips already: I'll be en route to France next weekend, to Ireland the next, and Budapest after that! Even so, spending time here in Sevilla is truly just as precious. I absolutely adore meal times with my host family, visiting local restaurants and cafes, and the views here are unforgettable. There is something about sitting in the Plaza de España with its timeless architecture, palm trees, and ornate fountain that just cannot be replaced. Now I don't know if it was the café con leche, the daily siesta, or the "no pasa nada" atmosphere that did it, but Spain has fully acquired my heart.