Greetings!
My name is Averee Gumm and this week I have been pondering the many things I have learned on this journey, and I want to provide a bit of reflection on my time in Spain, as well as a small list of practical tips I hope will be helpful for anyone planning to embark on the same adventure.
First of all, I have been awed by the grace of God so many times this semester. He has consistently reminded me of His presence in every country I have visited. I have seen Him in the architectural wonders of Rome, in the rolling hills of Ireland and England, in the breathtaking views of Zahara, Spain, in the reflections of the Río Guadalquivir, Sevilla and, above all, in the interactions I had with His precious humans. Through every struggle and every victory, God always brought someone to share the moment with me and point me back to Him. He frequently used the Encuentro services to do so, and I highly recommend attending Encuentro to anyone. It is a beautiful time of worship and reminders of God's steadfastness when we feel like we're falling through space and time. Living life abroad is a challenge that God set before me, and if it is a challenge He has set before you, let me encourage you that He will never abandon you, no matter where you are.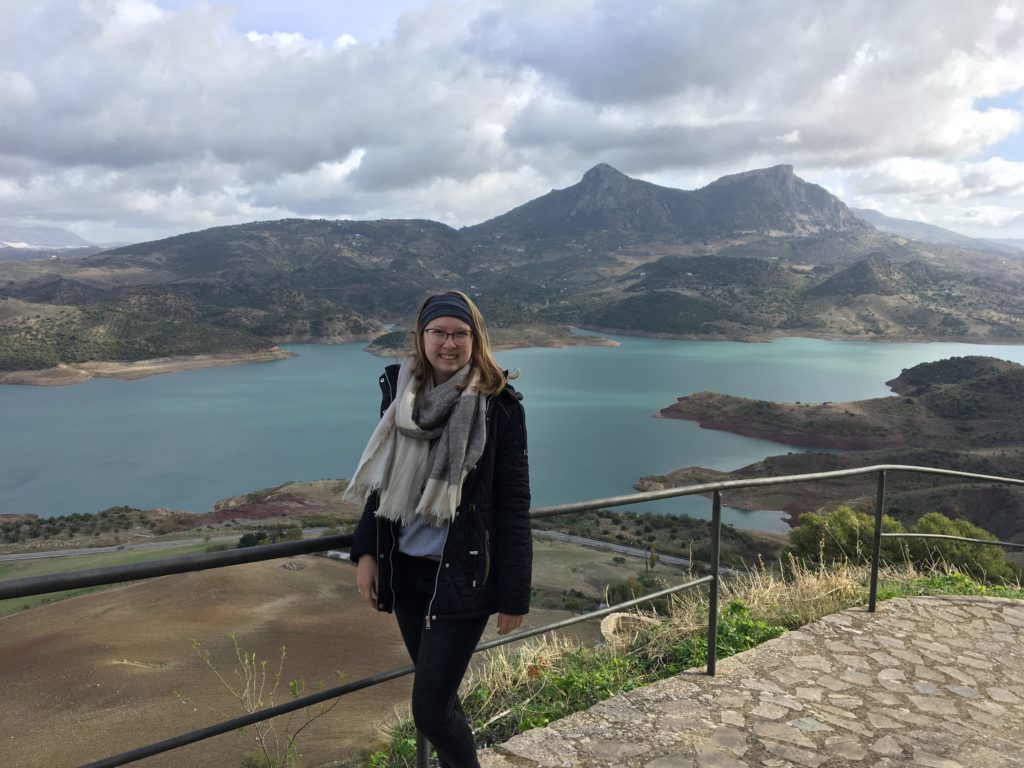 In all honesty, my semester has not been the most amazing semester of my life. In fact, I have had moments where I truly considered giving up and returning home. Studying abroad is hard. It feels like you have been hit by a train of a new culture, and then you have to listen and speak in a language you might not have practiced all summer, and then there are pigeons everywhere you walk and they don't move out of your way or they fly at you, and then all you want to do is climb into bed and take a 87 hour siesta. This is how the "best semester of my life" started.
My advice for this phenomenon is two things. Number one, patience is absolutely key. Patience with yourself as you learn how to live a completely different life, patience with classmates who don't know you as well as your friends at home, patience with an educational system that is different than you are used to, and patience with a señora who simply cannot understand why you're crying because you can't explain what a clothespin is in Spanish. Number two, your experience in Spain is what you make it. Do everything that you can handle, but be very mindful of how you recharge because you will need to recharge 8 times as much as in your normal environment. If there is something that you want to do, do it! Go visit las Setas, ask someone to get ice cream, go out on Friday night, plan a weekend trip to a new country or part of Spain, ask people to join, or don't. Make this semester what you want it to be to the best of your ability. This last month I have truly embraced the advice that I've given here, and it has been the best month of my experience by far. Sevilla and Europe are at your fingertips. Carpe Diem!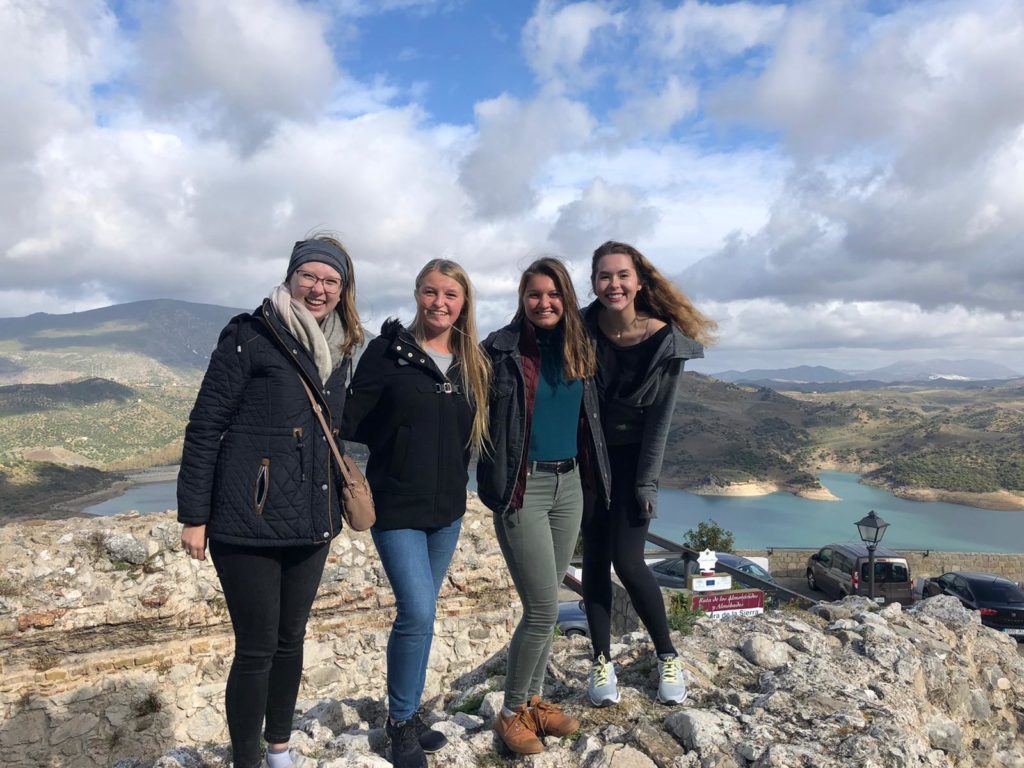 Finally, here is a list of some helpful things I wish I had known before coming or figured out at the beginning of the semester.
Feel free to experiment with dressing like a Spaniard, but also feel totally free to wear what you're comfortable in. Shorts, sneakers, tank tops, long skirts, short skirts, flowy pants, sweatshirts, you'll see all of it in Spain during the summer and winter months.
On the subject of clothes, if you're coming in the fall semester, remember that it will get cold at the end of your semester. If you're coming in the spring, remember that it will get hot at the end of your semester. It can be hard to think about scarves and coats when you are sweating within 2 minutes of being outside, but you will want different clothes for colder weather.
Sketcher's GoWalk shoes are sent from Heaven. I bought a pair of slip on sneakers and some black sandals, and they are hands down the best shoes I have for both traveling and just everyday walking in Sevilla. 10/10 worth the investment because chances are very good that you will be walking 3 times as much as you are used to, not to mention those uneven cobblestones and tiles that European streets are so fond of utilizing.
If you're planning to use public transport at all in Sevilla, I found that the green Consorcio card is the most flexible one. I even used it for public transport while I was in Granada!
Having family or friends visit is an amazing gift but also extremely difficult! Not every family can make it happen, but my parents were able to come visit me, and although I adored showing them around the city I have grown to love, I felt a lot of pressure to make sure they had the best week ever. Something seemed to go wrong every single day, and I felt personally responsible. Relax and enjoy having your loved ones in your space.
Take pictures! I forgot to take pictures at many of the things I've done, and I really wish I had! Also don't be afraid to ask others for pictures. Airdropping photos on the bus to Ronda was actually one of my favorite travel moments.
Sevillanas is amazing! Do it!
So there it is. My semester in Spain will certainly be a lifetime memory, and the things I have learned here will continue to stick with me.
Hasta luego, Sevilla.