1. El Helado
We all learned about helado in our freshman year Spanish courses.  Helado is ice cream, right?
Wrong.
Helado is so much more than that.  Helado is life.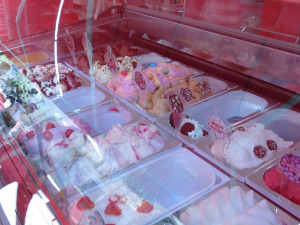 This isn't your basic chocolate and vanilla. A few of my favorite flavors: Piñones (pine nuts), Chocolate Negro (the darkest chocolate you'll find), Avellana (hazelnuts), and Nata (sweet cream).
I hereby apologize for all of the lies I've told about American ice cream.  Contrary to my previous beliefs (and adamant statements), peanut butter and chocolate Breyer's is not the best thing to happen the world's tastebuds.  Neither is Häagen Daz coffee ice cream, nor even–dare I say it–Ben and Jerry's Chunky Monkey.
It is all a lie.
Helado, thick and creamy Spanish helado, is the best thing there is.
2.  Really, Really, Old Buildings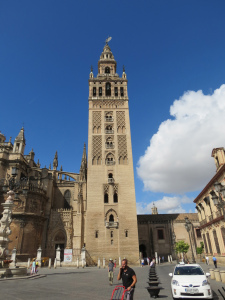 La Giralda
I'll admit that I'm not crazy into history, but when I can walk five minutes to see buildings from the 12th century that just so happen to be stunning, I'm totally okay with that.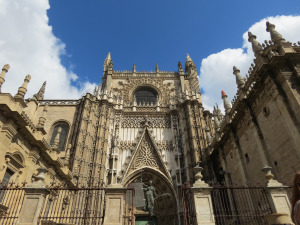 La Catedral
Also, Roman ruins.  That's okay too.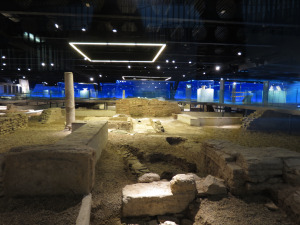 3.  Sobremesa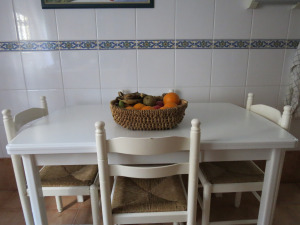 Sobremesa isn't a thing that exists in the English language.  Literally translated, sobremesa means "about table." It is the period of time after a big meal (typically lunch) when a family sits around and talks.  The topic doesn't really matter, just the together part.
The sobremesas in my household last anywhere from thirty minutes to an hour as we discuss cultural differences, literature, politics, weather, classes, grammar, and family.
It's a time to sit, relax, and avoid the heat of the day.
And sometimes there's even helado.