Encuentro
At Encuentro, the SIS equivalent of your school's student-led Praise & Worship services, you can expect a familiar experience to one you may have at your home school. You'll sing praise songs, read Scripture, and hear from guest speakers with moving stories to share. Encuentro offers all these things with a Spanish twist: you'll sing many songs in Spanish, you'll be encouraged to bring a Spanish Bible, and your guest speakers will be local believers.
Each week, our Student Ministries Coordinator works with student leaders to plan a rich worship experience that focuses on integrating faith into study abroad. You'll cover topics like cultural transitions, becoming a global Christian, homesickness, and vocation. Encuentro is open to all SIS students, and we welcome the leadership of anyone interested.
Local Churches
Most Protestant congregations in Spain are small, but the members are warm and welcoming. Upon arriving in Spain, our Student Ministries Coordinator will provide you with a list of local Protestant churches. Many of them have "grupos de jovenes" on the weekends, which are an excellent opportunity to make Christian Spanish friends who are your age. We also recommend attending a Catholic mass with your host family during your time in Spain. The experience will give you a great feel for Spain's religious culture, and your family will appreciate your interest in their daily life.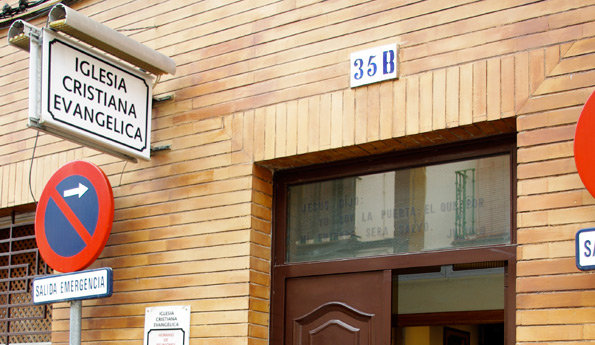 Prayer Groups
When you arrive in Spain you'll have the opportunity to sign up for a weekly prayer group with other students. These groups are student-led and structured differently depending on the wishes of the members. In the past, prayer groups have focused on accountability, Bible Study, and/or simply prayer support. Some groups have also traveled to the Spanish countryside or Portuguese beaches for weekend prayer retreats.