U.S. STAFF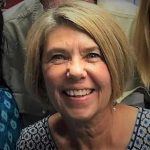 Deb Veenstra, an alumna of Trinity Christian College, has been the Associate Director for Program Administration since 1991. Deb estimates that she's helped over 2,000 students participate in the SIS program! She has visited Seville three times and misses the food, the gardens and fountains, walks along the river, blue skies, and mild temperatures—especially when it's snowing in Chicago! Deb is married and has 3 daughters and 5 grandchildren. Her interests include gardening, reading, spending time at the beach, and do-it-yourself projects.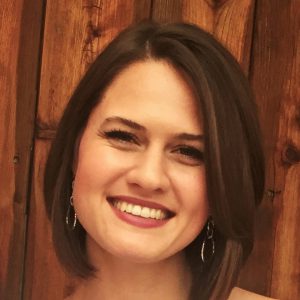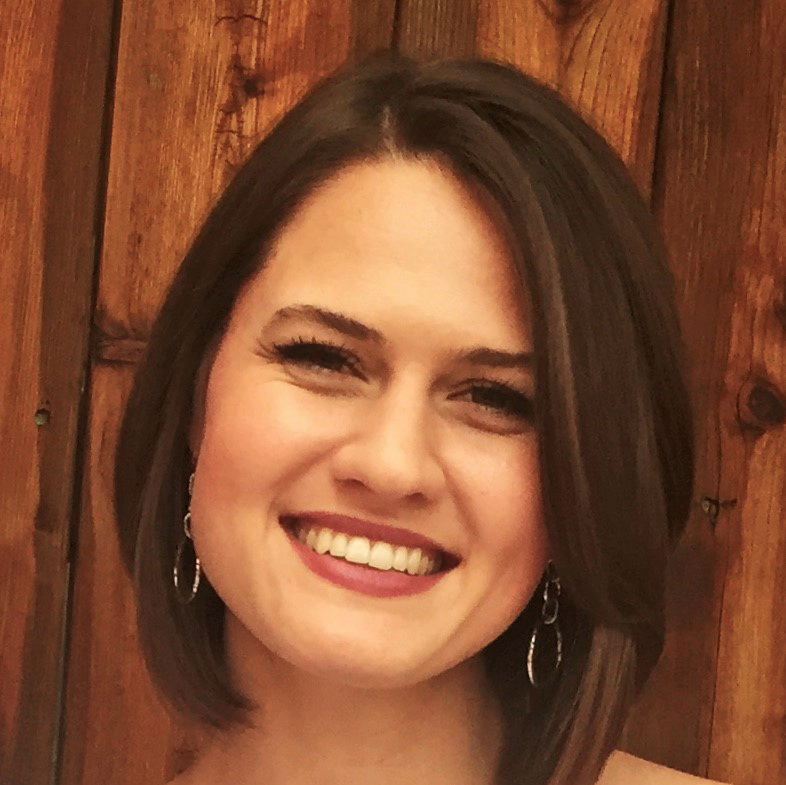 Alexis (Smith) Henderson joined the SIS team as our Associate Director of Marketing and Recruitment in August 2015. She earned her Bachelor's Degree from Hope College and enjoys art, seeing family and friends, traveling, and participating in mission trips with her local church in her free time. As of late, Alexis has been visiting colleges and universities all over the U.S. to recruit students to study in Seville for a semester or summer. She loves going to Spain every January, and her favorite thing about Spain is the food.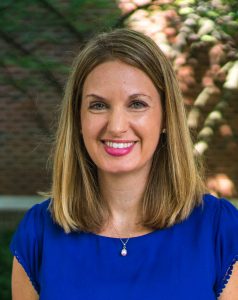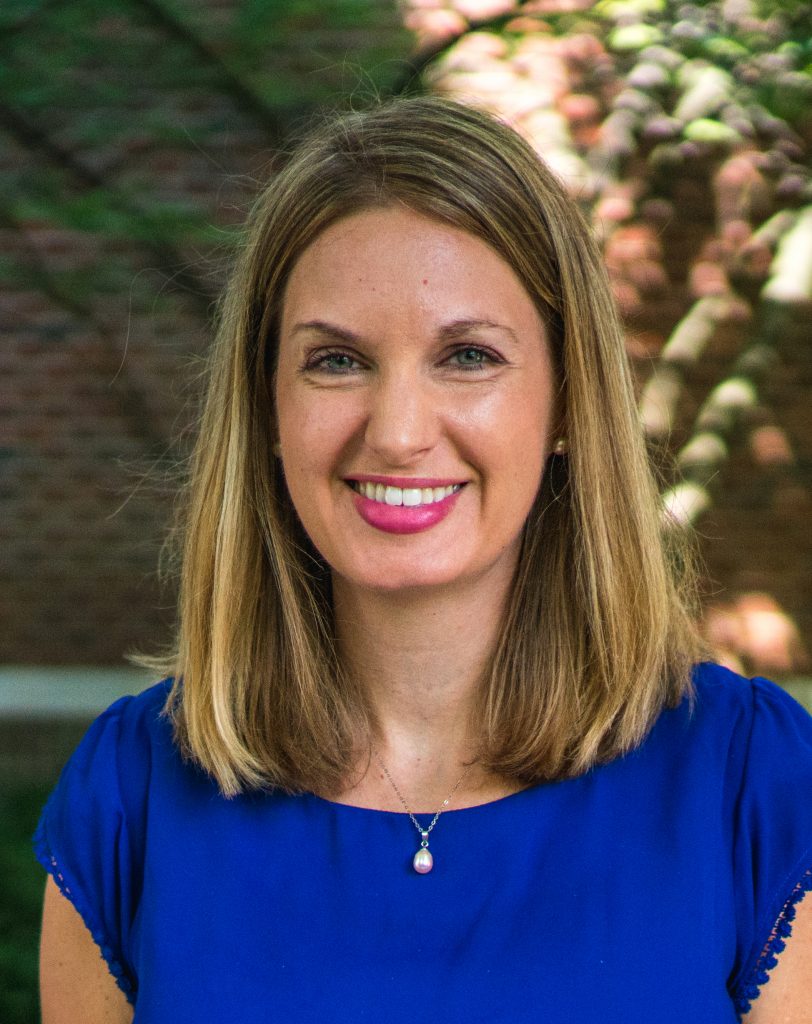 Maria Hodapp is the Director of Off-Campus Programs at Trinity Christian College and the International Director of Semester In Spain. Her love for the Spanish language and culture has only grown since her first captivating trip to Spain back in high school. "I value language as a window to learn from others' perspectives, and a tool for hospitality. I have been fortunate to pursue this as a career, first as a Spanish teacher, then as an English language teacher, and now I am thrilled to support the formative experiences our students will have through SIS!"
FACULTY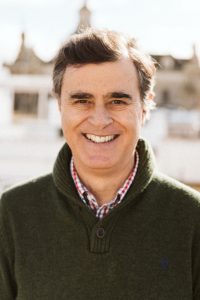 The kind face of José Maria Navarro has been seen around SIS for over 30 years. José began teaching in 1985 and is now also the Semester in Spain Department Chair. He received his doctorate in Medieval History from the University of Seville, and an abridged version of his thesis was awarded publication. José presented at the 2008 North American Christian Foreign Language Conference (NACFLA) in San Diego, California, and he was excited to see the Pacific Ocean for the first time. Back in Seville, José enjoys making trips to the Atlantic Ocean, reading, biking, and spending time with his wife and two children.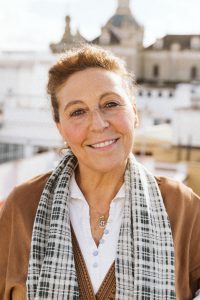 You'll love taking art history with Carmen Suarez. Her passion brings ancient works to life both in class and on excursions. Carmen began teaching for SIS in 1982 after she graduated from the University of Seville with degrees in geography, history, and a specialty in art history. Carmen likes spending time with her son and his wife and new baby. She also enjoys studying psychology, volunteering, and watching movies.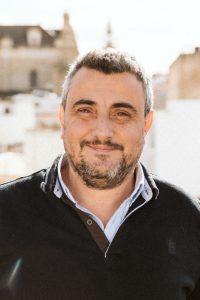 Salvador Gallego de la Rosa will guarantee that you're a die-hard Betis fútbol fan by the time you finish his class. Since joining SIS in 2000, he's undoubtedly won over the hearts of hundreds of American fans already. Salva graduated from the University of Seville with a degree in Hispanic Philology and is currently pursuing a doctorate. When he's not watching fútbol, Salva enjoys playing paddleball, swimming, playing chess, and spending time with his wife Belén and their little boy, Francisco.
STAFF IN SPAIN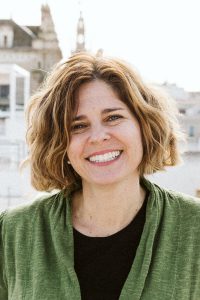 Leslie Routman studied abroad in Seville as a college student, and she joined Semester in Spain as Director in 2000. An Iowan by birth, Leslie has been living in Spain since she graduated from Tufts University in 1995 with a Spanish degree. She loves to travel—especially to beaches in Portugal on the weekends—and spend time with her husband Miguel Angel (be sure to ask how they met!) and their daughters Sofía and Alba. Leslie's favorite thing about living in Seville is the smell of orange blossoms in the spring.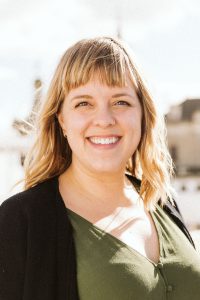 Jenna Swan is an alumna of SIS from Fall of 2011 and has now joined the Semester in Spain staff as the Student Ministries Coordinator. After growing up in Wisconsin, Jenna graduated from University of Northwestern St. Paul in Minnesota with degrees in Spanish and History. She has enjoyed working with students for many years, including teaching Spanish and mentoring college students. Jenna loves seeing how students change and grow through their time abroad, and she delights in being able to serve the Lord in Seville through her position. In addition to her work with TCCSevilla, Jenna enjoys photography, delicious food, spending time with family and friends, traveling, and trying new things.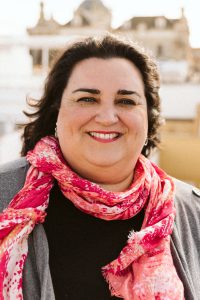 The loud laughter of Ana Bello, SIS's Housing Coordinator and Administrative Assistant, will become very familiar by the end of your semester. Ana values friendship and always finds time to socialize with students as they come and go to class. Her English Philology degree from the University of Seville makes her a great asset to the SIS staff. Ana loves to spend time at her family's country home, and she's always up for going out for tapas, listening to music, going to the movies, or traveling.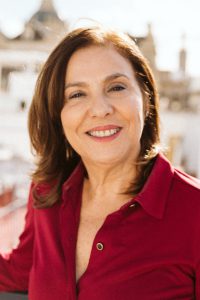 Mercedes Jimenez has been working for SIS as the evening secretary since 2003. She travels more than anyone—and has been to more places in the U.S. than most Americans—yet Mercedes is the first to say she speaks very little English. From time to time, she practices her phrases, which students always get a kick out of. Mercedes loves to read, sightsee, play in the sun, and go to the movies and theater.